talulababy
Fic title
: Not Made of Bronze
Author name
: pussycatbelle
Pairing
: Jared/Jensen
Summary
: Jared Padalecki has lived all his life in his small home town of Prairie Winds, Texas; a place where routine and gossip reign. Left behind to run his parents' hardware store, Jared has become disheartened with his life and its prospects. But when the charming and enigmatic Jensen Ackles moves to town, it's his friends who show him that there are things worth fighting for and that his future is not written in stone. All is not what it seems though, when strange and deadly occurrences begin to plague the town: Mr. Thompson, the sweet old man that used to be his teacher, wakes up one morning mumbling incoherent phrases and stabs himself in the throat. The animals on a nearby farm all mysteriously drop dead and Jared's best friend nearly loses her life and that of her child's. It's all connected to the house at 1122 Peacock Street; the house that holds the town's darkest secrets. The house that Jensen has inherited and hopes could be an escape from the darkness of his past, a new beginning. One that could bring about the end of everything.
Disclaimer
: No copyright infringement intended. No money is made out of these.
Warning
: Graphic heavy. Some arts contain spoiler.
Artist's Note & Thanks
: I would like to acknowledge the awesomeness of

pussycatbelle
. She's great to work with and always kind and very nice. It's a joy. And I also want to thank the hardworking mods of

spn_j2_bigbang
for handle this monsterous challenge.It's been so much fun.
Link to fic
:
Not Made of Bronze
Teaser

Main Poster (click the pic to see the bigger size)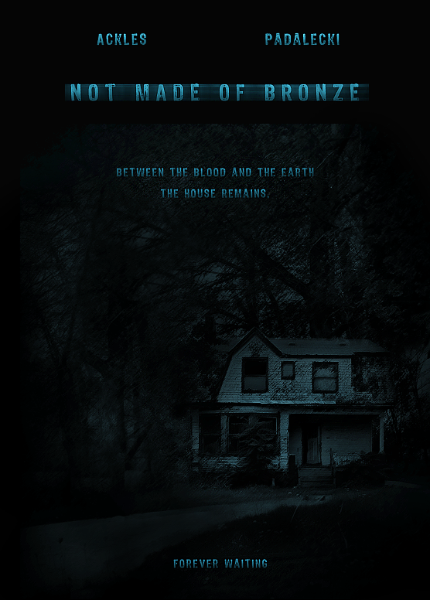 Movie Poster (click the pic to see the bigger size)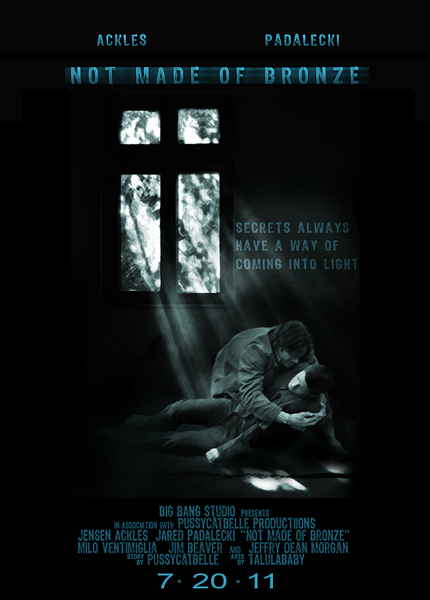 Hardcover Novel (click the pic to see the bigger size)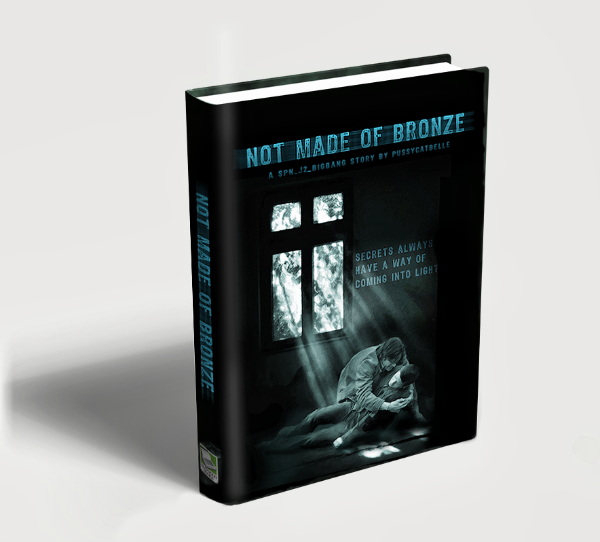 Character Posters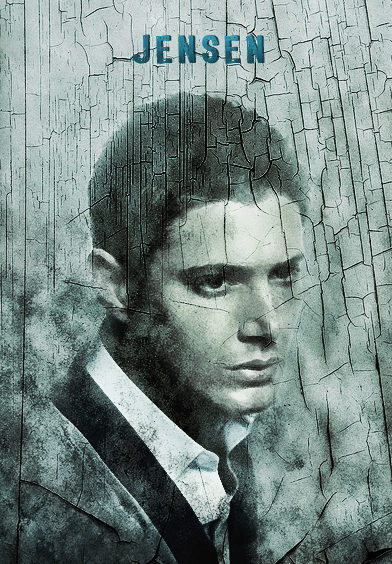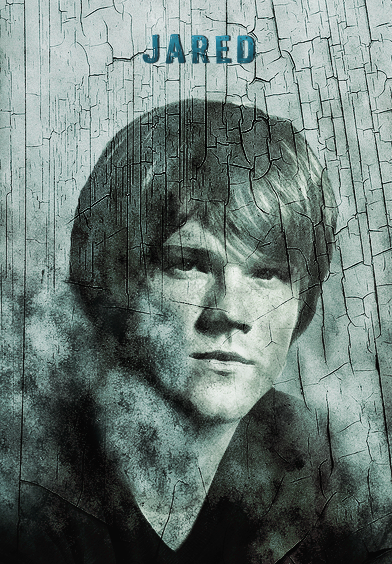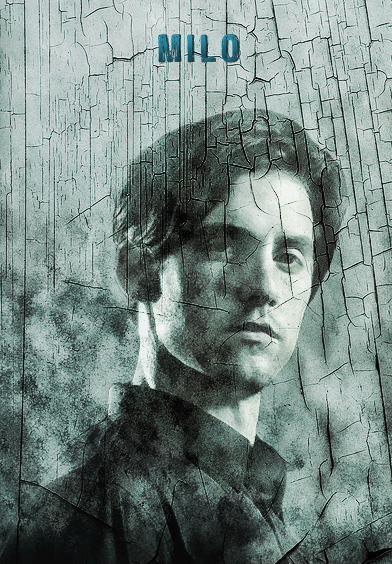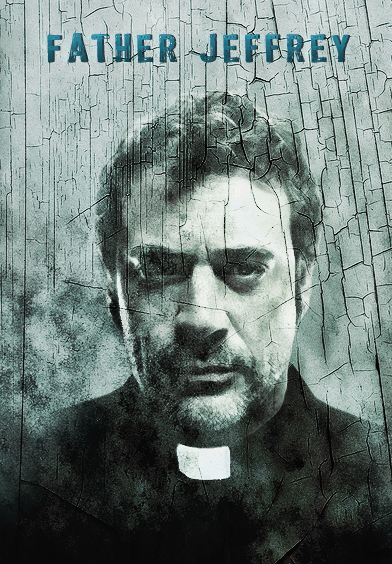 Color version of the Character Posters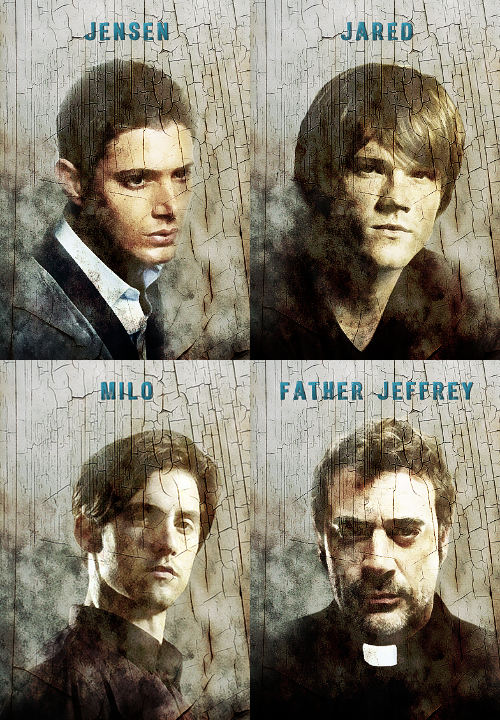 Chapter Headers (spoiler)







Scene from the story (spoiler)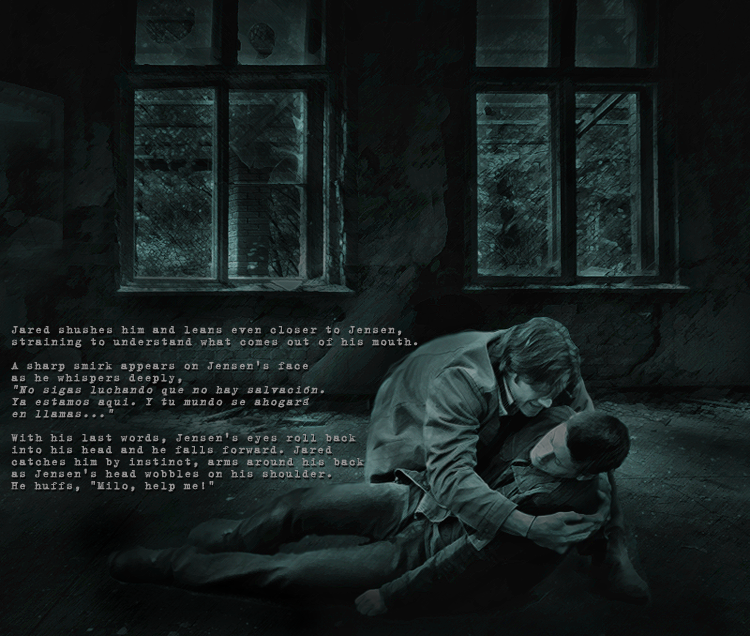 Spoiler! hi-light to read They should have been standing in the story. But I love the base of Dean and Sam so much I decided to made the difference version. And I know it's Dean and Sam in the base. But you know it's impossible to find pics of Jared and Jensen embrace like that, right?




Extra




Icons










Wallpaper (Preview)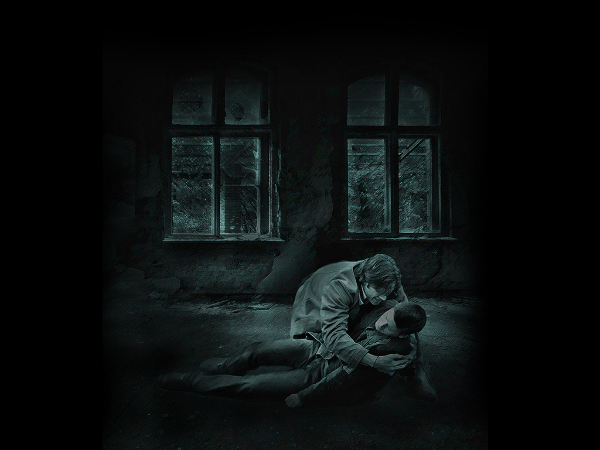 1024x768
1280x800
Bigger size of Perky Nipples Publishing Group Logo that was used in the back cover of the novel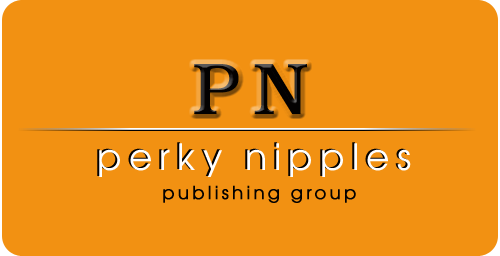 And the last one. Scene from the story from start to finish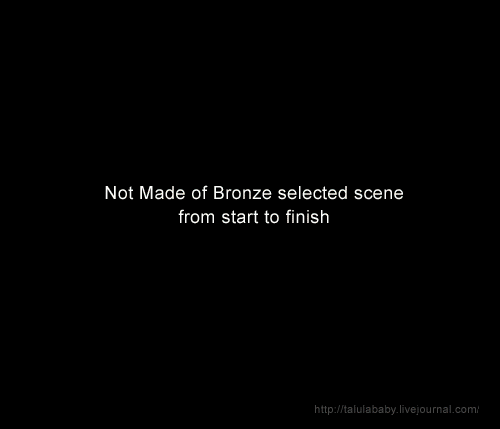 Comment is love.

Credit:
- Scene from the story background base from stock.xchng - Heilstätten G. (stock photo by Jascha400d)
- "Mystery Spot" episode pics
- "Watchman" promotion photo
- "Window" by pieceofpuzzle-d34lhwi at deviantart
- Texture by

silentevocation
- Drawn-painted effect by

lenz_obsessed