talulababy
This is my participation for

spn_reversebang
this year.
Disclaimer:
No copyright infringement intended. No money is made out of these.
Warning:
Graphic heavy.
Preview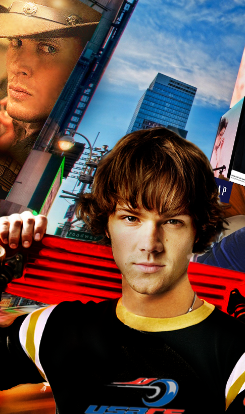 This is the original prompt, I just want the hate-each-other-at-first-sight J2. (Click the pic for bigger size)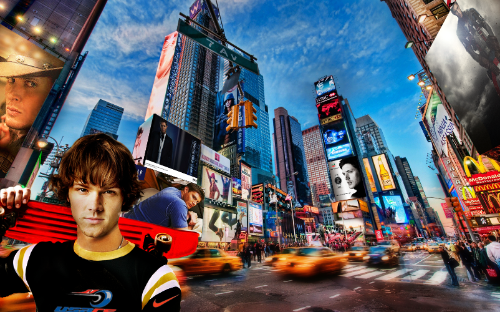 Title:
Untitled
Rating:
PG
Highest Rating Fic Can Be:
NC-17
Pairing or Gen:
Jared/Jensen
Characters:
Jared and Jensen. The rest is up to you, author!
Warnings:
none
Description:
Jared is a punk and an extreme sport champion. Jensen is a spoiled biggest movie star. They also hate each other at first sight.
Below are Jensen is multiple billboards used in the prompt.
Tag Hauer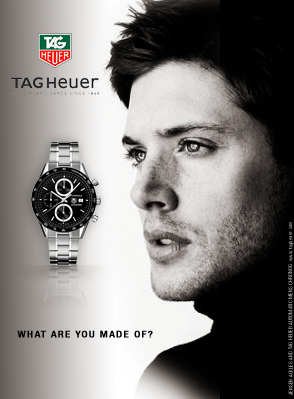 The watch is "TAG Heuer Carrera Calibre 16 Automatic Chronograph 41mm". Just in case you're interested.
Hugo Boss "Night" (Click the pic for bigger size)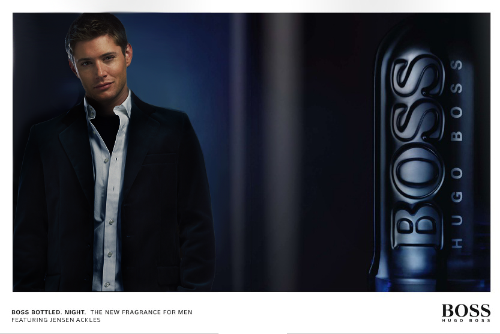 Captain America The First Avenger (Click the pic for bigger size)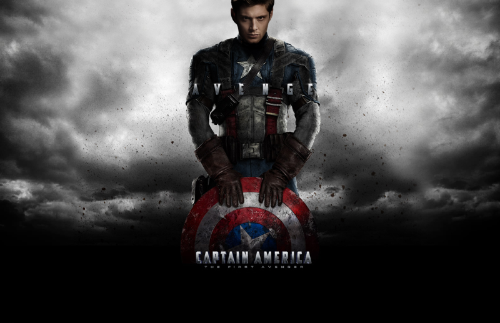 He looked kinda piss off in this one. :P
Frontierland
In my imagination this is the Clint Eastwood directed movie. And of course starring by our truly Mr. Jensen Ackles. This banner is the character teaser poster.
Jared with original background (Click the pic for bigger size)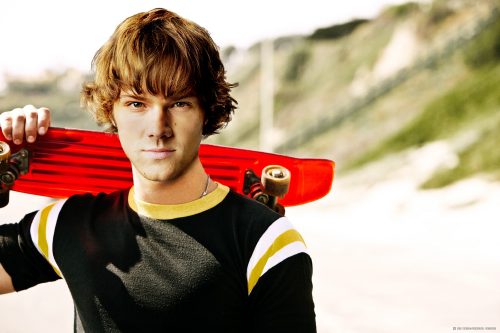 The lighting was all wrong with the base. Because in the end I had to cut Jared out so I didn't bother with the lighting in this one.
And lastly the banner's background without Jared. (Click the pic for bigger size)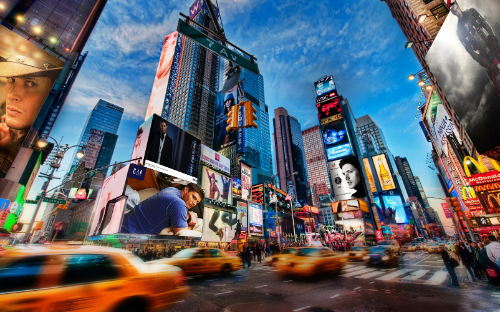 Another billboard that I didn't add here is Gap ad since all I did was slap the Gap logo on the already perfect photoshoot of Jensen.
Want to read fic now? Go ahead and click the banner.
Fic Title:
"You know that we're falling (We're falling back into the sun)"
Author:

the_milky_way
Fandom/Genre:
SPN/RPS, Horror, Romance, etc
Pairing(s):
Jared/Jensen
Rating:
PG-13
Word Count:
-~ 15,700
Warnings:
none
Summary:
Jensen is a big shot movie star, Jared a skateboarding champion. They met once, under less than stellar circumstances. Now Jensen needs Jared to teach him how to look passionate and not face plant while on a skateboard or strangle himself while holding a kite. Considering that Jared hates Jensen, this seems to be a fun mission right from the beginning. And Jensen's social awkwardness that Jared takes as typical diva behavior isn't really helping either.